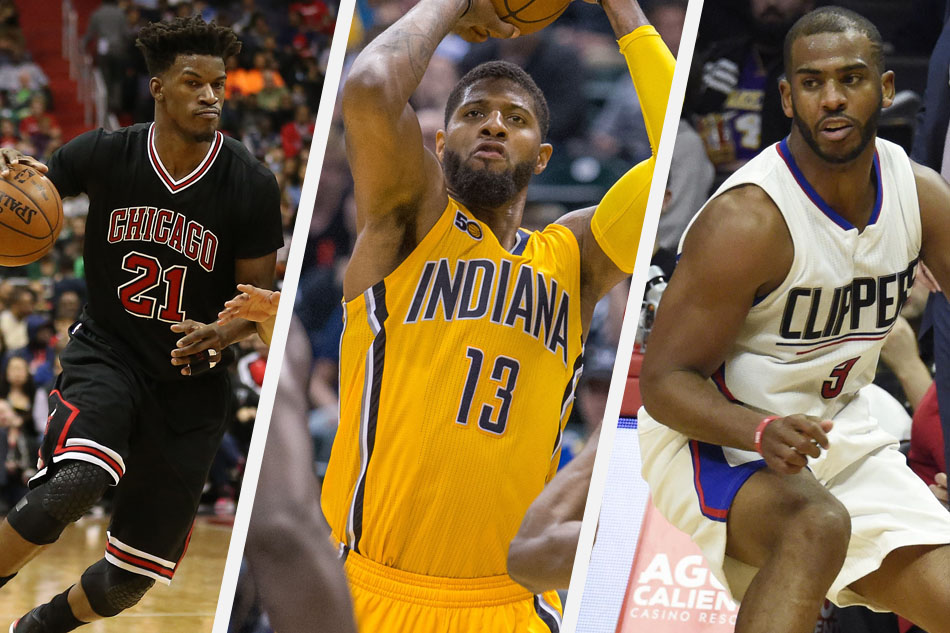 This offseason we've seen a lot of big free agency moves that will surely shake up the 2017-2018 NBA season. When a star player is used to having the ball in their hands, and are now forced to pass and run a different offense, it can be hard to build chemistry right away.  Some teams will get it together immediately and others may take a while to gel. Below is a Boom or Bust analysis of teams that made the most noise this offseason.
Cleveland Cavaliers
This new look Cavaliers roster is loaded. Even though they have a lot of new players, look for them to hit the ground running. They pretty much have two starting lineups, with their bench being better than some starting fives in the east. LeBron James is exceptional at building team chemistry and bringing the best out of the players around him. I can see this Cavaliers team being the top-seed in the East and making it back to the NBA finals, especially when Isaiah Thomas gets healthy.
Key Acquisitions- Jeff Green, Derrick Rose, Isaiah Thomas, Jae Crowder, Dwayne Wade
Lost- Kyrie Irving
Verdict- Boom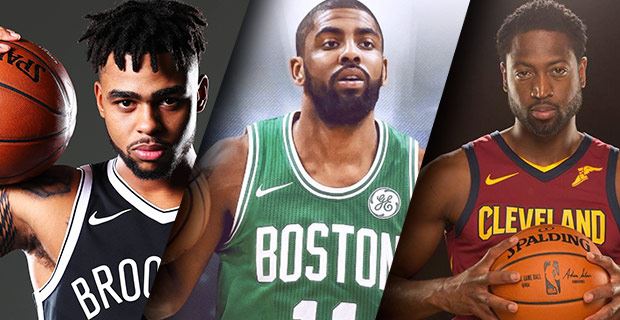 Boston Celtics
This Celtics team is heading in a good direction, with trading for superstar point guard Kyrie Irving and acquiring former Jazz Superstar Gordon Hayward. However, this team lost its defensive identity by losing lockdown defender Avery Bradley and a great three-and-D player in Jae Crowder. Boston will have no problems scoring with the new big 3 of Kyrie Irving, Gordon Hayward, and Al Horford, but they will struggle on the defensive side of the ball.
Key Acquisitions: Gordon Hayward and Kryie Irving, Jayson Tatum (Draft Pick)
Lost- Isaiah thomas, Avery Bradley, Jae Crowder, Kelly Olynk
Verdict- Bust
Oklahoma City
This revamped Oklahoma City roster is looking very special, especially when their new big three starts to click. Paul George and Carmelo Anthony are two of the biggest offensive threats in the game and they are both hungry to win. Russell Westbrook is coming off a MVP season last year with virtually no weapons, and now has Anthony and George by his side, which is a scary sight. If the Thunder click and figure things out, they will be the biggest threat to the Golden State Warriors.
Key Acquisitions: Paul George, Russell Westbrook
Lost- Victor Oladipo, Enes Kanter, Doug Mcdermott
Verdict- Boom
Houston Rockets
Coach Mike D'Antoni turned James Harden into a premier point guard last year and it almost won him the MVP award. The Houston Rockets acquired Chris Paul in the offseason, a top five point guard in the league for years. With both players demanding the ball and needing it in their hands, I'm not sure how this two point guard system is going to work. Don't get me wrong, I think the Houston Rockets will still be a top 4 team in the West, but I don't think this new look will help them get over the hump of going to the Western Conference Finals.
Key Acquisitions: Chris Paul
Lost- Sam Dekker, Lou Williams, Montrezl Harrell
Verdict- Bust
Minnesota Timberwolves
Look for the Minnesota Timberwolves to break their 13-year drought of not making the playoffs. This is a great young roster with a great coach. I believe that if this team can gel and stay healthy, they definitely have a chance to make the playoffs and make some noise in the wild, wild west. Adding Jimmy Butler and Jeff Teague to help out Andrew Wiggins and Kat will definitely help this team take the next step. Not to mention they also added Jamal Crawford to add depth and help on the bench.
Key Acquisitions: Jimmy Butler, Jeff Teague, Jamal Crawford
Lost- Zach Lavine and Kris Dunn
Verdict- Boom